Legislation seeking authorization of emergency protective court order for elderly, incapacitated adults abused or in danger passes VA House and Senate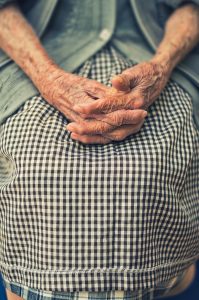 Bipartisan legislation that allows for adult protective services to get an emergency court order for elderly and incapacitated adults that have been abused or are in danger has passed both Virginia legislative chambers.
HB2018 and SB1297 advanced by unanimous vote on Wednesday. Wise County Commonwealth's Attorney Chuck Slemp says the measure works to close a loophole in existing law which allows a temporary protective order to be issued in emergency situations for incapacitated adults that are the subject of violence, force, threat, or financial exploitation.
Slemp notes the bill was going to be introduced by late 38th District Sen. Ben Chafin before his death, resulting in the legislation being picked up Republican Sen. Mark Obenshain and Democratic Sen. Delegate Mike Mullin.
The legislation was put into motion at the request of elder justice advocates and various stakeholders, including the Virginia Criminal Justice Conference. Slemp, a member of the Virginia Criminal Justice Conference, testified in both the House and Senate committees that considered the measure.
"This is a simple bill, but an important reform. It will provide needed protections for abused, neglected, exploited, and vulnerable adults in emergency situations. We need this new law to close a loophole in Virginia law and to fight elder abuse," Slemp said.
Photo Courtesy: Photo by Cristian Newman on Unsplash