Chancellor says UT back on alert as two COVID clusters confirmed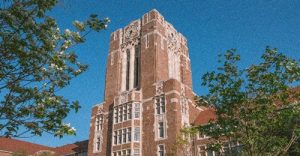 Students have recently returned to Knoxville for the spring semester at the University of Tennessee and it seems COVID has decided to come back as well.
Chancellor Donde Plowman on Friday cautioned students about mask-wearing with the onset of new COVID variants that have been detected in Tennessee while two virus clusters have been identified. One was linked to an off-campus gathering and the other was at the Sigma Kappa sorority.
She said that students in each situation followed protocol and reported the necessary information in a timely manner to help the school contact others for possible tracing.
UT currently has 96 active virus cases including 76 students and 20 employees. The university also has 289 individuals isolated in quarantine.
Plowman said Knox County cases are down by 33 percent but she said everyone on campus must adhere to safety guidelines to help ensure a healthy environment this spring.
(IMAGE: UT Knoxville)