Haven of Mercy operations shut down by Johnson City officials after code violations discovered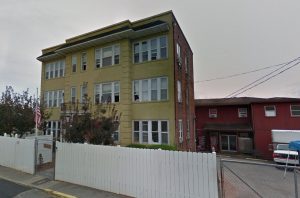 Defects that increase fire danger and building code violations have forced the Johnson City Board of Dwelling Standards and Review to temporarily close the building that houses the Haven of Mercy homeless shelter operations in the 100 block of Millard Street.
The move will require the evacuation of approximately 70 residents, according to a report issued by City Attorney Sunny Sandos, and housing officials are working with entities like The Salvation Army, Habitat for Humanity, and others to find temporary housing for the evacuees.
The action was prompted by a public hearing held Thursday and several City employees spoke about code violations including unpermitted electrical work that caused the board to determine that the structure unfit for human occupation.
Sandos noted that city employees had worked with the building's owner to bring the dwelling into code compliance.
(IMAGE: GM)