Southwest Virginia Community College to construct new student housing complex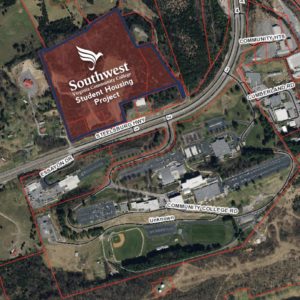 Southwest Virginia Community College has announced plans for millions of dollars in new student residential housing units to be constructed adjacent to their Tazewell County campus.
College President Tommy Wright said the initial 15 units will aid in recruitment for the school along with providing a cost-savings option to students who currently commute. He also said the growth of the college's athletic programs has also produced a need for dorms.
Wright said he can foresee the need for 300-bed facilities in the future but for now the first 30 beds could be available for residents as soon as this August. Those structures will be built on 25 acres owned by the college foundation and will be among the first Virginia community colleges to offer dorms.
(IMAGE: SVCC)