Sullivan Co. Director of Schools announces retirement slated for June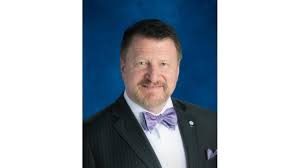 Sullivan County Director of Schools Dr. David Cox is set to retire at the end of June.
The announcement was made during a board of education work session last night, and a part of Cox's decision to step away from his director role includes personal and family reasons.
Cox also said that it would be disingenuous for him to say the pandemic was not a factor that played into his decision. Cox took over as Director in 2019 following former director Evelyn Raflowski's retirement from the job.
Photo Courtesy: Sullivan County Director of Schools Image