Tennessee Department of Education, T-Mobile allocating 40,000 devices to give families WI-FI access during pandemic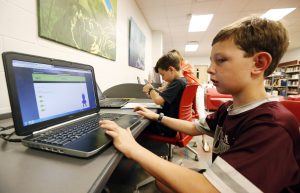 The Department of Education has announced a 5-year pact with cell service T-Mobile to provide thousands of Tennessee K12 students with wi-fi hot spots for home use at no charge.
The agreement calls for 40,000 units to be distributed to school districts across the state—that includes more than 2,500 in Northeast Tennessee with Sullivan County receiving 368 devices and 288 allocated to Kingsport City Schools.
Education Secretary Penny Schwinn said the number of units each locality receives will be determined by the district's amount of students receiving free lunch, distressed county designations, and Title I rules.
(IMAGE: Associated Press)