THP says Greene County woman killed in head-on crash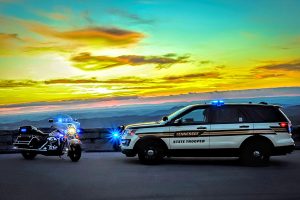 One person was killed following a weekend crash in Greene County, Tennessee.
A report from the highway patrol said Becky Fox, 38, of Chuckey, died from injuries received in a Saturday afternoon crash on Midway Road in Mosheim.
Fox was traveling north when her car was struck head-on by a pickup truck driven by Joseph Parker, 69, of Midway, when his vehicle crossed the center line.
A four-year-old child in Fox's car and Parker were injured in the crash which remains under investigation. The THP says charges are pending.
(IMAGE: Tennessee Highway Patrol)