Southwest Virginia superintendent and principal among 26 educators appointed to special group to help kids back to class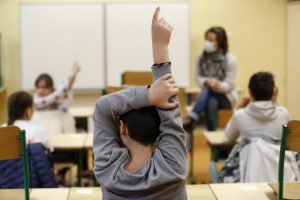 A group of educators that includes two from Southwest Virginia is charged with assessing the needs of students and school divisions following a call from Governor Ralph Northam to return to the classroom next month.
Smyth County Superintendent Dennis Carter and Highland View Bristol principal Pamela Davis-Vaught will join 26 others to develop strategies for teachers in math, reading, and remediation while using technology to help in the transition of classroom time following abbreviated learning due to the pandemic.
The committee has its first meeting on February 17 and will deliver recommendations to Northam in April.
(IMAGE: Associated Press)