Suspected armed robbers who fired at residents and Scott County deputy arrested after manhunt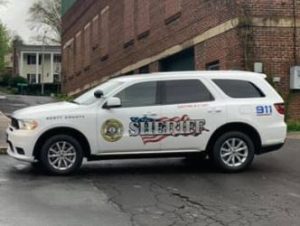 The suspects who shot at local residents and then at a responding police officer following an armed robbery call in Scott County, Virginia are now in jail.
A report from Sheriff Jeff Edds said his office received a 911 call about the incident on Natural Tunnel Parkway near Duffield on Thursday. He also said the callers who were following the suspects were being shot at while driving.
A deputy spotted the suspects' getaway vehicle in the Stanleytown area who later stopped and ran into the woods while firing several shots at the officer.
They were later found and taken into custody. Edds reported that a total of five suspects will be charged. Their identities have not been released.
(IMAGE: ST 929 Archives)