Dangerous ice conditions forces closure at Breaks Interstate Park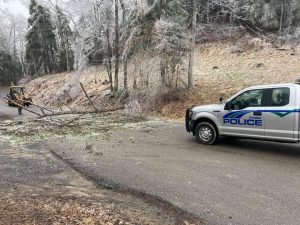 Breaks Interstate Park extended their shutdown into Monday as damages from a coating ice storm took its toll on hiking trails and other portions of the Dickenson County campus.
A report issued Sunday by park officials said it was a dangerous time to be inside the 4500-acre property with trees and branches falling every few minutes under the weight of the ice.
A park spokesperson wrote the temperatures at the park remained below freezing and keeping maintenance crews busy for another 24 hours. The report also said the park would not reopen until it was safe to do so.
(IMAGE: Breaks Interstate Park)