Johnson City Commission to consider ordinance revision to reduce privilege tax payments for restaurants that sell liquor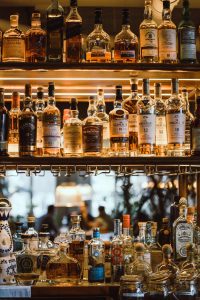 Johnson City leaders are set to consider an ordinance revision which would reduce privilege tax payments for restaurants who sell liquor by the drink during the pandemic.
The commission will review the first of three readings of the revision, which would drop privilege tax payments for the specified businesses, broken down by seating capacity. Under this revision, businesses that seat under 125 patrons would not be assessed a tax, while any businesses that can seat over 126 people would see between a $50-$150 reduction in normal tax payments.
The payments would be due by the end of the year and the revision to the ordinance, if passed, would remain in effect until Gov. Bill Lee has lifted all executive orders related to the ongoing pandemic. To see the proposed revision, click here.
The city commission meets tonight at 6 p.m.
Photo Courtesy: Photo by Edward Howell on Unsplash