Northeast Tenn. Rep. Campbell introduces 2nd amendment sanctuary bill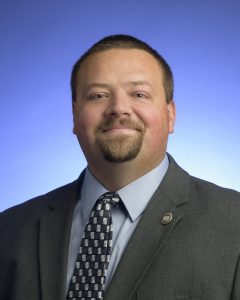 A Northeast Tenn. lawmaker has introduced legislation aimed at making the entire state a second amendment sanctuary.
District 3 Representative Scotty Campbell of Mountain City filed the bill earlier this month, and according to the measure's text, aims to make it illegal to use taxpayer funds or personnel to enforce or administer any federal law or executive action that Campbell says violates the second amendment.
"This is about seeing that guns don't go on the extinct list or the illegal list. If we start losing some of those freedoms right now, one piece at a time, what constitutional rights are we going to lose next," said Campbell.
The measure comes as President Joe Biden released a statement over the weekend calling on Congress to enact strict gun reform laws which include banning assault weapons and requiring background checks on all firearm sales.
Photo Courtesy: Scotty Campbell Official Portrait