VCEDA gives green light for lease of property in Scott County, VA for new customer support center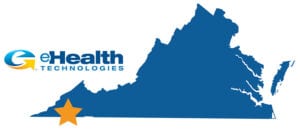 The road is now paved for around 160 jobs to head to Scott County, VA.
The Virginia Coalfield Economic Development Authority approved a request from Scott County's Economic Development Authority last week for consent to lease property to eHealth Technologies. The consent approval was needed because of a 2003 loan of around $830,000 from regional coal tax credit funds issued by VCEDA to Scott County's EDA for site development and other improvements which resulted in the construction of the Crooked Road Tech Center.
The agreement between the two entities required approval before the property could be sold or leased.
Now that the request to lease property is complete, work can begin for eHealth Technologies to move into the building, who announced in December of plans to invest $375,000 in Scott County to establish a new customer support center.
Photo Courtesy: eHealth Technologies