East Tennessee man charged with murder following weekend shooting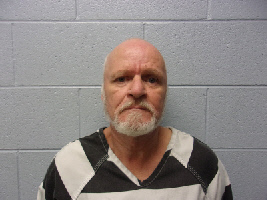 A man in neighboring Grainger County is being held on a $1 million bond following a weekend shooting that left one person dead.
Avery Gibson, 62, reportedly forced his way into a home in Rutledge and shot two people. One of the victims, Nettie Bentley, 63, called 911 and reported Gibson as the gunman. She later died of her injuries.
The other victim, Dewayne Gass, was taken to Knoxville for treatment of his injuries.
Gibson is scheduled to be arraigned in Sessions Court on Wednesday.
(MUGSHOT: GCSO TN)