UPDATE: Suspended UT football player charged with animal cruelty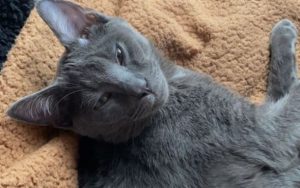 A University of Tennessee football player has been charged with misdemeanor animal cruelty after police accused him of seriously injuring a cat.
Aaron Beasley, 20, of Franklin, Georgia, was identified as the abuser by the cat's owner who said the reserve linebacker inflicted serious injuries on the feline named Nugget while visiting the owner's home to see a roommate.
Beasley was suspended from all team activities on Tuesday pending the outcome of the case.
Nugget received treatment from a Knoxville vet for a brain injury, internal bleeding, and kidney damage. A GoFundMe page has collected more than $8,000 for Nugget's medical bills.
(IMAGE: ST929 Archives)