Virginia AG: Washington County, VA woman sentenced to 18 months in prison for abuse and neglect of adult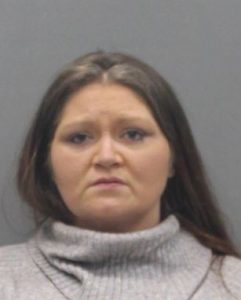 A Mendota, Virginia woman will spend the next year and a half in prison on an abuse and neglect charge of an incapacitated adult.
Amber Nelson pleaded guilty to felony abuse and neglect last October. Nelson worked as a paid personal care services attendant through the Virginia Department of Medical Assistance's Commonwealth Coordinated Care Plus Waiver Program, but was removed from caring for her victim in September of 2019.
Washington County, VA Commonwealth Attorney Josh Cumbow and Attorney General Mark Herring said while in Nelson's care, the victim wasn't fed properly, bathed, given medication, and lived in filthy conditions. The victim also had a large cancerous mass on their head and weighed 65 pounds.
In addition her prison sentence, Nelson was ordered to pay almost $20,000 in restitution.
Photo Courtesy: Southwest Virginia Regional Jail