For Micah: West Ridge, Dobyns Bennett plan 'blackout' game to honor Tennessee High player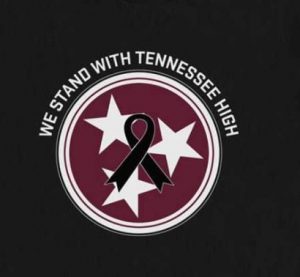 West Ridge High School plans to honor Tennessee High's Micah Montgomery with a blackout game on Friday as part of a partnership with their opponent Dobyns Bennett.
Montgomery was a 16-year-old junior who died Sunday just days after scoring his first varsity touchdown in a victory over Karns.
West Ridge is also selling commemorative t-shirts at the school bookstore for $12 to show support for the Tennessee High community. All of the proceeds will go to the Montgomery family.
(IMAGE: WEST RIDGE HIGH SCHOOL / SULLIVAN COUNTY SCHOOLS / FACEBOOK / DIGITAL PUBLIC FILE)