Federal judge approves injunction to stop Governor Lee's mask mandate opt out in Knox County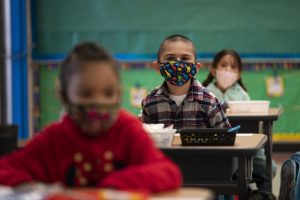 In a decision that will have ramifications in several school systems, a federal judge has ordered Governor Bill Lee's opt-out clause for mask mandates to stop in an East Tennessee locality.
US District Court Judge Ronnie Greer granted the injunction during a hearing in Greeneville on a suit brought by a Knox County parent who said the option of not wearing a mask in school put their child at risk.
The lawsuit regarding Lee's executive order for parent opt-out will be heard in Nashville. It also includes the Tennessee Board of Education.
(IMAGE: ASSOCIATED PRESS)