Roanoke College poll shows McAuliffe with 7 point lead over Youngkin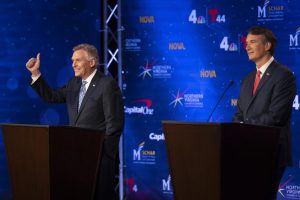 Democratic candidate Terry McAuliffe holds a 7-percentage point lead in the latest Roanoke College poll and has a favorable rating among participating voters.
It's a favorable sign for Republican Glenn Youngkin who has closed the gap in the race. The Roanoke review also shows the contest could be close in November with 9 percent still undecided about their vote.
Other highlights from the survey include more Republicans have signaled their intention to vote and the biggest issues of the campaign are the economy, the COVID pandemic, race relations, and health care.
(IMAGE: ASSOCIATED PRESS)