SW Virginia man pleads guilty to rape of child under age thirteen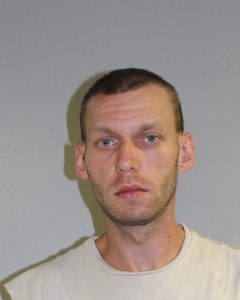 A man from Cedar Bluff, Virginia has entered a guilty plea in the Russell County Circuit Court for rape of a child under age thirteen. 29-year-old Thomas Scott Gross plead guilty at a sentencing hearing on Tuesday. Charges stem from an incident that happened between 2014 and 2015, which was later reported in 2019.
At the sentencing, the victim's mother and the Commonwealth's Attorney requested the court impose a life sentence. Gross was sentenced to 50 years in prison, with 20 years suspended; and he will be on probation indefinitely when released.
(Image: Southwest Virginia Regional Jail Website)