Kingsport: Road closures downtown May 13, 14 for Racks by the Tracks Festival
The 14th annual Racks by the Tracks festival returns to downtown Kingsport this weekend, and several road closures will be in place both Friday and Saturday. Kingsport officials say Clinchfield Street from West Center to Press Street will close Friday at 3 PM and remain closed through the duration of the event Saturday.
Additionally, both a 10k and 5k race will happen Saturday morning, which will close several roads beginning at 7 AM. Roads include but are not limited to Branch, Clay, Roller, and West Sullivan Streets. These streets will reopen after the final race ends. Tickets are still on sale at racksbythetracks.com.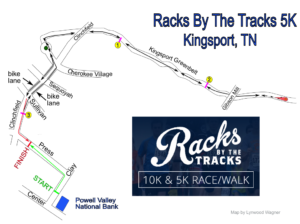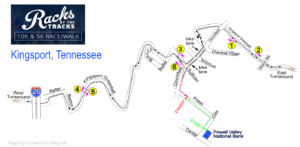 (Images: Racks by the Tracks)