Comptroller cites numerous 'weaknesses' in Carter County's finances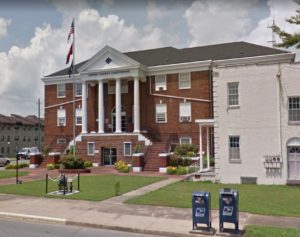 *EDITOR'S NOTE: A previous version of this story mentioned the name of the current Director of Schools and has been corrected to include the paragraph that came from the Comptroller's press release published by those offices on Tuesday, March 21.
The Tennessee Comptroller's Office cited Carter County's finance director in an audit review that he said contained significant weaknesses.
Expenditures exceeding appropriations made by the Carter County Commission was one of the 11 findings detailed in Tuesday's report including numerous corrections to financial statements that were in disarray.
The report also revealed the Offices of Solid Waste and portions of school system operations are under investigation.
"The audit discloses the Offices of the Solid Waste department and Director of Schools are currently being investigated. Findings, if any, will be included in a separate report," says the report published by the comptroller online.
The full audit available online says specifically the "school transportation department" is the area now being reviewed by comptroller personnel. Current Director of Schools Brandon Carpenter did not take office until June of last year and confirmed to Bristol Broadcasting that he is not part of the review.
NEW: Carter County Audit Details Poor Accounting Practices. Read more: https://t.co/u0IOOVqkMY @ElizStarNews @WJHL11 @news5wcyb pic.twitter.com/iTdwcoKygg

— TN Comptroller (@TNCOT) March 21, 2023
(IMAGE: Courtesy of Google Maps)