Former Virginia Tech president Charles Steger dies at Age 70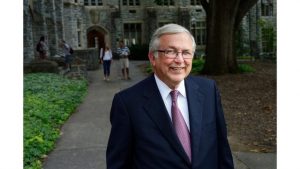 Virginia Tech says its former president Charles William Steger Jr. has passed away at the age of 70.
Steger led the institution through the 2007 mass shooting and a great period of change. The University said in a news release that Steger died Sunday evening at his home in Blacksburg, Virginia.
Steger served as the college's 15th president from 2000 to 2014. During his time as president, Steger increased enrollment, created a public-private school of medicine and joined the Atlantic Coast Conference.