Tennessee Man Charged with Sex Acts Committed on a Horse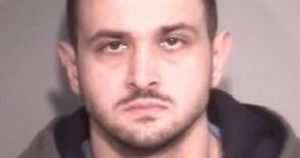 According to a report issued by the Madison County Sherriff's Office, a Tennessee man has been arrested on two counts of a sex act with an animal.
Michael Jemison was observed by the owner of a female horse, who reviewed video surveillance captured on April 29th in order to watch the recently pregnant horse give birth.
In the midst of the review, footage captured Jemison entering the barn and performing multiple acts of intercourse on the mare.
The owner then called a veterinarian who was able to collect DNA evidcnce with a swab. That and the Surveillance footage were submitted to police.
Authorities still had trouble establishing his identity at that point, until he returned again on May 5th to commit the perverse criminal act again!
The owner was alerted by the animal this time and immediately called police. He fled the scene on foot but left his car and identification behind.
Jemison was arrested and admitted to being drunk and on the property.