UPDATE: Hawkins County man who lead police on high-speed chase faces additional charges in court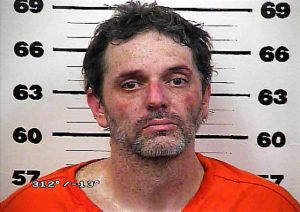 A Hawkins County man who lead police on a high-speed chase earlier this month will appear in court today. 42-year old Heath Dudley Drinnon was already facing allegations of sexual exploitation of a minor when he refused to pull over for Rogersville police. The chase ended in a crash near downtown Rogersville. Drinnon then attempted to flee on-foot, was tazed and apprehended.
Aggravated assault of an officer, felony evading arrest, resisting arrest, and numerous traffic violations were added to his charges. Drinnon will appear today at Hawkins County Court.