Meadowview man charged in fatal hit-and-run crash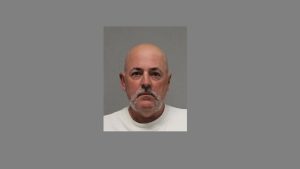 A trial about a fatal hit-and-run crash in Abingdon, Virginia came to a close this morning.
Douglas Pruitt of Meadowview is facing involuntary manslaughter and a number of other charges.
Pruitt was speeding on Highway 75 near Abingdon in a Corvette when he slammed into the back of one car, causing it to cross the line of traffic and hit a second car head-on. Police say Pruitt left the scene, returned and then left the scene again. He was found shortly after.
55 year old Laurie Puckett of Bristol, Tennessee was killed in the accident.