Hawkins County Men Arrested in Connection With Alleged Drug Deal Gone Wrong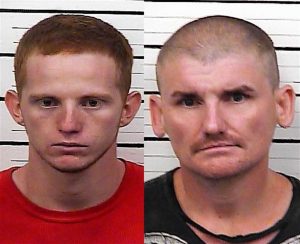 A Rogersville man learned a harsh lesson about reporting stolen narcotics.
Police were initially told by 21-year-old Tyler Rogers, that he had gone to a home to purchase a television and entertainment center from 45-year-old Scott Stanley. When Rogers entered Stanley's home, Stanley took his wallet and asked him to leave.
A police investigation tells a different story. It reports that Rogers allegedly went to Stanley's home to sell marijuana. Stanley did not have money to complete the sell, and fled from his home with the marijuana that Rogers was going to sell him.
After police recovered the stolen narcotic, Stanley was charged with felony possession of marijuana over a half-ounce. Rogers was also arrested and charged with delivery of marijuana and a felony filing of a false report. Both men have been released from jail.