VA Medicaid expansion is a win for both low-income families and public education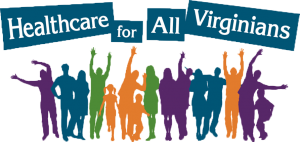 The Commonwealth of Virginia's recent steps to expand Medicaid isn't just a win for low-income families, but also students and public schools.
Education advocates and teachers in our area say Virginia's steps to expand Medicaid will draw down federal dollars to help cover the uninsured…which can redirect funds for education across the state. Bristol's Stonewall Jackson Elementary special-needs teacher Tracey Mercier explains giving financially struggling parents this preventative care will also help students miss less school. "So many times I have parents that are working anywhere from two to four jobs, and that's just to make their ends meet, and when they get sick or their children become ill, it can literally wipe them out for months," Mercier explained.
The newly signed budget includes a 3-percent salary increase for teachers in the second year of the budget. While there are many perks to the new medicaid deal, some parts call for the state to apply a federal waiver to allow it to implement work requirements, co-payments and other measures. These restrictions, especially the work requirement, show a lack of understanding of hard-working parents—Mercier explained.
Virginia had one of the most strict Medicaid eligibility rules in the country prior to the new expansion deal. The Commonwealth will receive an additional two billion dollars a year in enhanced federal funding. This will help expand eligibility to up to 400-thousand residents in poverty and indirectly assist public education.