Appalachian Fair Musical Entertaiment Linep Released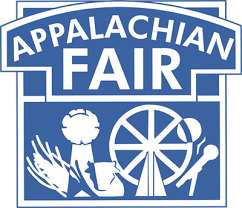 Organizers for the Appalachia Fair have officially released the lineup of musical artists performing this year. With less than 70 days left until the annual legendary event kicks off, here is a look at the Entertainment scheduled for THIS year's fair that kicks of August 20th :
Monday, August 20th will feature a Montgomert Gentry tribute, performing the bands popular songs in remembrance of Troy Gentry, who died in a helicopter crash in September 2017.
Tuesday, August 21st planners unveiled that Tyla Boyd a local up and coming talent is slated to open up for the contemporary Christian band, Big Daddy Weave.
Wednesday, August 22nd the new group Lanco witll perform their new sonf, "Born to Love You."
Thursday, August 25th Ricky Skaggs and Kentucky Thunder will play.
Friday, August 26th Scotty McCreery returns to perform his popular song "Five More Minutes."
Saturday, August 27th brings back again to Applachian Fair, Dailey and Vincent who always enjoy the one and the only Appalachian Fair!
For more details visit the Appalachian fair website.