Local man arrested after performing lewd acts alongside school bus of juveniles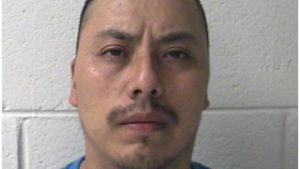 A Gray, Tennessee, man who was reported of performing lewd acts in his car while riding alongside a school bus of juveniles on three separate incidents has been arrested.
The Johnson City Police Department stated this arrest is the conclusion of an investigation stemming from a report made at the beginning of May. Two juvenile students from the Washington County School system reported while riding to school on the bus, they witnessed an adult male performing lewd acts while driving his vehicle next to the bus. The initial incident occurred on Bobby Hicks Highway. The witnesses also reported this happened on three separate days.
During the investigation, authorities were able to identify the male as 34-year old Jose Morales of Gray as the perpetrator. He was arrested and transported to the Washington County Detention Center where he is being held on a $2500. He is being charged with six indecent exposure and six counts of soliciting sexual exploitation of a minor. His arraignment is set for Thursday at Washington County General Sessions Court.