Cyndi Snapp, teacher of Carter Valley Elementary School, Chosen as one of 38 to Attend the Tennessee Educator Fellowship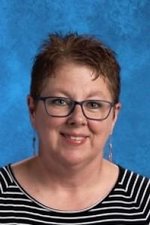 The State Collaborative on Reforming Education, also known as SCORE, has named Cyndi Snapp as one of the 38 educators chosen chosen statewide for the 2018-19 Tennessee Educator Fellowship.
The annual program informs educators including librarians, counselors and teachers, about advocacy for their profession, students and policy.
Jamie Woodson, the Executive Chairman of SCORE, chooses from varieties of educators ranging in settings such as charter schools, magnet schools and traditional public schools.
Snapp is a teacher at Carter Valley Elementary School.