Man Drowns in Nolichucky River while Trying to save Girlfriend and 2-year-old Child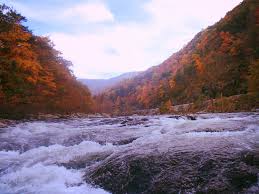 A 28-year-old Greeneville man has drowned while trying to save a young child and woman according to the Greeneville County Sheriff's Office.
Christopher Keplinger jumped into the Nolichucky River on Sunday after his girlfriend and a two-year-old child fell from a raft into the water.
Both the mother and child were hospitalized and are expected to be okay. Stay tuned for more on this developing story.