Long Island Iced Tea Face Off Begins Today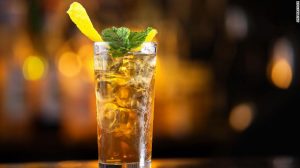 The ongoing saga between Kingsport and Long Island, New York's claim over who originally created the Long Island Iced Tea takes a step further today.
Part one of the two part challenge takes place at Hudson's on the Mile in Freeport, New York. Bartenders from East Coast Wings and Grill, Shane Winegar and Randy Ashens, traveled to New York to represent Kingsport.
If you would like to watch the event, you can go to visitkingsport.com, where they will carry a live stream of the taste test.