Long Island Wins First of Two Part Competition Against Kingsport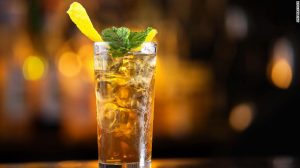 Long Island, New York has claimed victory in the first of two showdowns with Kingsport to see who makes the best Long Island Iced Tea.
Bartender's from both cities squared off against one another at Hudson's on the mile in Freeport. Five judges, two being tasters and three chosen from random in the crowd ruled in favor of the Long Island version.
The competition continues July 13, when bartender's from Hudson's travel to Kingsport for the second leg of the competition set to take place at Funfest.