What To Look For In A Nursing Home Facility?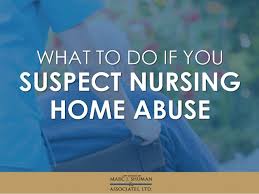 In the past six months, the Tennessee Department of Health has suspended admissions to several nursing homes including two from East Tennessee. The suspensions come after complaints were made regarding nursing services, medical records and pharmaceutical services…That leaves many asking the question how do you know if your placing your loved one in a reputable facility.Sally Pitt is a patient care advocate.
(:16)…"as your touring the facility, you're looking for temperature…is it comfortable for the residents? Any odors, and are those odors temporary? Can you find any posted instructions throughout the facilities?
There are 319 nursing homes in the Volunteer State, with the average cost of a skillled nursing care facility being 69 thousand dollars per year.