Bristol Virginia Police Investigating Teenager Accused of Attacking Kitten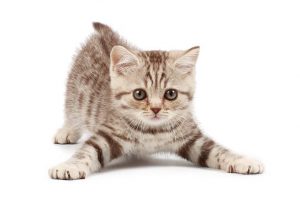 The Bristol Virginia Police Department are investigating an incidet after a Facebook post showed a smiling teenager holding a kitten that had been covered in pepper spray.
Petitions have been filed with Juvenile and Domestic Relations Court regarding the case.
A 17-year-old female is accused of the attack on the cat, however the person who shot the video will not be charged.
The court will determine whether or not to try the juvenile in the case according to police. The video had been shared over 400 times since it's original post on July 8.