Greene County Deputies Arrest Woman for Possession of Meth; Meth Pipe Found beside Daughter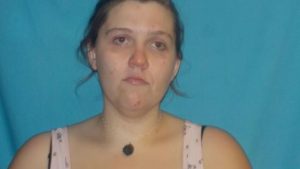 Police arrested a woman Tuesday after she admitted she had meth concealed in her body.
Angel Hurley was stopped by a deputy, and was later found to have a warrant. When the deputy asked her to step out of the vehicle for a search by K9 units, she explained to officers of her concealment of the meth. Police conducted the search and the K9 found a diaper bag with a meth pipe in it, sitting right beside her 4-month-old daughter.
Hurley was taken into custody and charged with unlawful drug paraphernalia and Schedule II drug violations.