Man Facing Numerous Charges After Pursuit in Carter County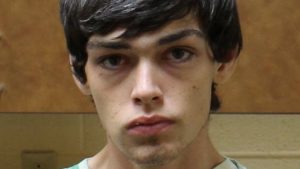 A man has been taken into custody and is facing multiple charges after a pursuit in Carter county Wednesday morning, according to police.
The pursuit occurred on Highway 400. A deputy spotted what was believed to be a stolen vehicle around 8:15 a.m. The deputy pursued and the driver crashed.
22-year-old Nathanial Mack Fields was taken into custody. Officers found what they believe to methamphetamine and suboxone.
Fields is facing numerous drug charges and felony evading arrest in a motor vehicle. He is being held in the Carter County Detention Center.