Johnson City Man Arrested after Assault Caused Head injury to Victim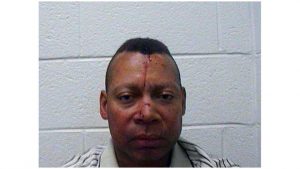 A man was taken into custody by the Johnson City Police Department after an altercation broke out, resulting in head injuries to an acquaintance.
Police arrested 50-year-old Steven Robinson Tuesday Night after authorities say Robinson struck a person in the head with a blunt object, causing severe lacerations to the victim's head.
The victim was taken to the hospital to receive treatment for their injuries.
Robinson was booked on charges of aggravated assault. He is currently held at the Washington County Detention Center on a $21,000 bond. He appears in Sessions Court today.