Water Line Extension Project Stalled in Scotty County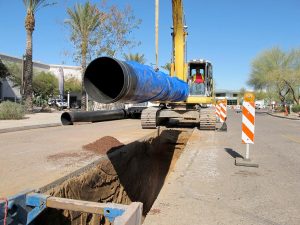 Some Residents in Scott County may have to wait longer than expected for Public Water Service. This is reportedly due to a lack of funding for water line extension project for residents of the Fairview area. This is despite having received $7 million for the project from the U.S. Department of Agriculture's rural development program at the start of last year.
The Public Service Authority was required to find $500,000 in grant money that would move the project forward. So far the only money received hs been $90,000 from the Coalfields Water Development Fund. An application for an additional $200,000 in grant funds from the Virginia Department of health was denied.
If completed the project would add 33 fire hydrants, 95 water meters and nearly 18 miles of water distribution lines to the area.