NASCAR Driver and Fan Get Into Altercation after race at Bristol Motor Speedway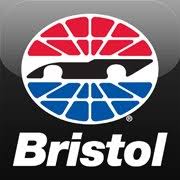 A NASCAR driver and a fan got into an altercation after the conclusion of the Bass Pro Shops NRA Night Race at Bristol Motor Speedway on Saturday Night.
A video captured showed that driver Kyle Busch was signing autographs for fans when a spectator approached Busch and confronted him verbally and physically. The spectator struck Busch on the chest and then Busch confronted the individual before an officer seperated the two.
A statement from Bristol Motor Speedway said, "Bristol Motor Speedway appreciates the fan accessibility provided by NASCAR drivers, and we will work to ensure that fans and drivers continue to have great experiences at the track."
Bristol Motor Speedway has not released any new information as of right now about additional security for fan and driver interaction for future events.