Police in Greeneville Searching for Hit-and-Run Suspect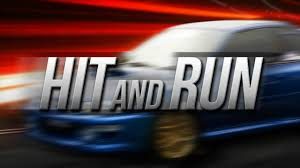 Greeneville police are searching for a man who allegedly backed into a woman with a van and left the scene.
Travis Williams reportedly backed out of the driveway and struck the victim who was trying to retrieve her dog. He then told her not to call police and left the scene. The victim went ot the hospital and received treatment for injuries sustained in the accident. Williams is charged wth leaving the scene of an accident with injuries.
Authorities responded to the area of the incident and spotted the red van involved. The van aggressively pulled into the drive way and two men tried to exit the vehicle quickly before being stopped by officers.
A search of the vehicle revealed multiple drugs. William Davis and Brian Hensley have been taken into custody and both face multiple charges. The search for Travis Williams remains ongoing and anyone with information on his whereabouts is asked to contact authorities. .