Hawkins County Director of School Candidates to be Publicly Interviewed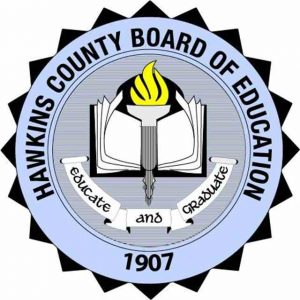 A sealed packet containing the resumes and cover letter essays of the six candidates for the director of school in Hawkins County has been presented to the Board of Education.
The candidates include:
Jim Ailshie is the current track and cross county coach at Volunteer High School. He was a finalist in the 2014 director search.
Thomas Floyd Principal at Cherokee High School since 2015 who also brings 12 year of experience in the class room.
Greg Sturgill has been the Hawkins County Schools attendance supervisor since 2014
Patrick Fraley, is principal at Greeneville High School, which ranks 23rd best in Tennessee by U.S. News.
Matt Hixon, who has been assistant principal for six years in San Jacinto Calif., which has 10,000 students.
Thomas Sisk, has been superintendent of Limestone County Schools in Alabama for six years.
Candidate interviews are open at the public Bus Shop. Contact the Board of Education for a list of scheduled dates and times.