Leaders Get First Glimps of New Boones Creek School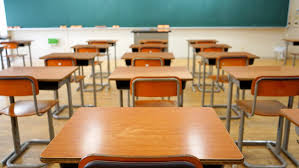 Washington County Tennessee Leaders got their first glimpse at the Bonnes Creek School set to open in fall of 2019.
The 28.7 million dollar is under construction just off of Boones Creek Road and is about 60% complete. Once complete the school will house mor than a thousand students.
Not everyone in the community is so thrilled about the project. Some local parents of Jonesbrough Middle and Elementary school children say they need a new school as well.
A meeting on the matter had originally be set for September 25 but was canceled the same day. A new meeting has not been rescheduled at this time.