Wise County Man Convicted in 2016 attack on Senior Citizen Receives a 7 year Prison Sentence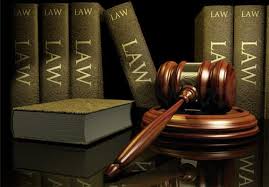 An attack on a senior citizen in 2016 leads to a lengthy sentencing.
According to a report from the The Wise County Circuit Court, 33-year-old Jermaine Christopher Johnson was sentenced to seven years in prison and seven years on probation after his release. Johnson was convicted in July on charges of Malicious Wounding, Attempted Second Degree Murder, Stabbing in the Commission of a Felony, and Trespassing.
In October of 2016, Johnson attacked a senior citizen with a garden tool after attempting to enter into the victim's home. The victim suffered serious injuries but was helped by a bystander who witnessed the attack.
Commonwealth's Attorney Chuck Slemp praised the bystander for assisting the victim and the Wise County Sheriff's Department for helping in the prosecution of the case.