Early Voting Begins in Tennessee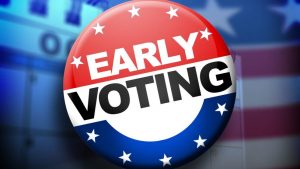 Early voting in Tennessee begins Wednesday October 17. It runs Mondays through Saturdays and ends Thursday, Nov. 1. Election day is Nov. 6.
Voters can download the GoVoteTN app, available in the App Store or Google Play. There they can find voter specific information including sample ballots and Election Day polling locations.
Tennesseans voting early or on Election Day should bring valid photo identification with them to the polls. More information is available at the toll free number 1-877-850-4959.