Four Area Hospitals to Receive New Names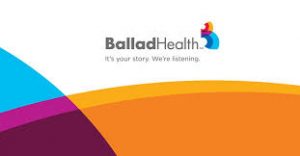 Four area hospitals with the Ballad Health coverage will receive new names starting Nov. 1.
Changes include:
Indian Path Medical Center will become Indian Path Community Hospital
Mountain View Regional Medical Center will become Mountain View Regional Hospital
Russell County Medical Center will become the Russell County Hospital
Unicoi County Memorial Hospital will become the Unicoi County Hospital
The health care system wanted facilities names to indentify with the community instead of branding them with the Ballad Health moniker.
Takoma Regional and Laughlin Memorail hospitals in Greeneville will have the next name changes in the coming weeks.