Greene County Man Sentenced to 50 years for Murder of Two Baby Girls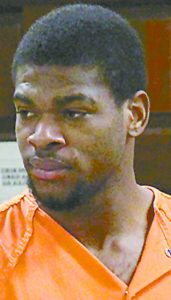 A Greene County man has been sentenced to prison for 50 years after being found guilty in connection to deaths of two baby girls.
Erick Jones was convicted of the murders of 14-month old Kysleigh Easterly and 2-month-old Trinity Tweed in December 2014.
Jones must serve at least 85% of his sentence.