Washington County, VA Woman Charged in Thursday Night Shooting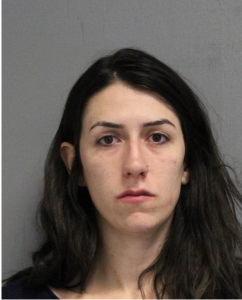 A Washington County woman arrested in connection with a Thursday night shooting in Bristol, VA, has been issued charges.
A report from the Washington County Virginia Sheriff's Office says 26-year-old Meagan Hagy is charged with one count of aggravated malicious wounding, and one count of a use of a firearm in Commission of a felony.
Deputies were called to a domestic dispute last night around 11:45 at a residence on Reedy Creek Road.
Sheriff Newman describes what officers determined happened.
"Basically our investigation revealed that the accused and victim became engaged in an argument, and apparently had a scuffle. The victim was shot with a .45-caliber handgun."
Hagy is currently being held in the Southwest Virginia Regional Jail Authority without bond. The victim's identity has not been released and is in critical but stable condition at the Bristol Regional Medical Center.