Johnson City Man Arrested for Holding Gun to Family Member's Head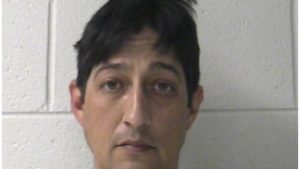 A man who allegedly holds a gun to a family member's head now sits behind bars.
According to the Johnson City Police Department, officers responded to a call of a domestic disturbance involving a gun at a home at the 2000 block of Lakewood Drive.
An investigation found that suspect 44-year old Robert Valentine held a family member at gunpoint and demanded that they leave the apartment. Authorities found the weapon in Valentine's bedroom, and the victim confirmed the weapon to be the same one Valentine used.
Police arrested the man and charged him with domestic aggravated assault. Valentine was taken to the Washington County Detention Center and is being held on a $50,000 bond. He appears in Washington County General Sessions Monday at 1:30 P.M.